DELAWARE - DISTRICT OF COLUMBIA - MARYLAND - NEW JERSEY - PENNSYLVANIA - PUERTO RICO - US VIRGIN ISLANDS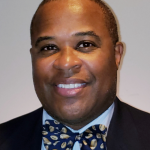 Dr. Dave Harmon
President's Message
I am absolutely honored to serve as the Middle Atlantic Society of Orthodontists (MASO) incoming President. I'd like to recognize our amazing Board of Directors for all of their hard work, and I would especially like to congratulate our outgoing President, Dr. Maddy Goodman, for her very effective leadership and successful year.  I'd also like to thank our Executive Director, Ms. Jane Treiber, for doing a great job keeping this society moving along.  As a mission-driven organization,  I believe that celebrating diversity, equity, and inclusion, while simultaneously providing high-quality content-rich continuing education events for our membership are paramount goals for MASO.
With inclusion and diversity as a priority for this constituency, I am very pleased to inform you that out of the eight total constituents within the American Association of Orthodontists (AAO), MASO's leadership team leads the way in diversity.  Within the AAO, MASO's leadership team is the gold standard! Although our organization has made great strides and advancements in the diversity, equity, and inclusion space, it is incumbent upon us to do more.
Over the next year, we will prioritize efforts to address issues regarding inclusion, engagement, and equity for our members. To engage our membership, we want to hear from you.  We want to know what MASO can do to help you feel more connected and to create an organization where you understand you have a greater sense of belonging. This is an effort I am willing to champion but I will need input and feedback from our members, like you. Even in a pandemic-conscious environment, I know we can take significant steps towards this collective goal.
As a member of the AAO's Special Committee for Inclusion and Engagement (SCIE), recognizing and engaging the rainbow of colors, genders and cultures that make up MASO has always been a passion for me — so much so that I would like to share educational content and resources in the area of unconscious bias and how biases can negatively impact our practices. It is my sincere hope to increase bias awareness to expose the harmful effects associated with this behavior. In turn, this can benefit doctor-patient and doctor-staff relationships.
Please mark your calendars for our next in-person Spring CE event on March 3, 2023, at The Waterfront Marriott in Baltimore, Maryland.  We have an exciting lineup of speakers. We're also planning a joint Annual Session with GLAO at the Gaylord Hotel in National Harbor, Maryland, on September 22-23, 2023. We will have lots of great content for all to enjoy!
I'm looking forward to an exciting year as your president, and I hope to see you at our next meeting.
New Live-Virtual Content Coming to the Wharton-AAO MBO in January
New Live Webinars!
Go Green with MASO!
Join us and take the pledge to STOP using plastic bags.