everything you need to know
About The Program
Program Schedule
7:30 AM – 8:30 AM

Registration & Continental Breakfast

8:30 AM – 10:30 AM

Dr. Neal Kravitz on "Surgical Pearls"

11:00 AM – 12:00 PM

Dr. Neal Kravitz on "Professional Growth and Accountability"

1:00 PM – 2:00 PM

Dr. Jose Bosio on "The reason we struggle to keep open bite cases closed."

2:00 PM – 3:00 PM

Dr. Jose Bosio on "Interproximal Enamel Reduction – When the 'Saw' Meets the Crystal"

3:00 PM – 4:00 PM

Dr. Grant Coleman on "Efficient Management of Impactions with the Isoglide Eruption Spring"
"Surgical Pearls," Dr. Neal D. Kravitz

Surgical orthodontic cases can be our most stressful, in part, because they are the least frequent. This fun and fast-past clinical presentation will review patients with three types of surgical needs: orthognathic surgery, mandibular second molar deimpaction surgery, and maxillary and mandibular canine exposure surgery. Dr. Kravitz will review his favorite clinical pearls for presurgical preparation and post-surgical care. Let's take the stress out of surgery!

Course Objectives:

Develop techniques for preparing the patient for surgery during the detailing phase
Learn about surgical uprighting of impacted mandibular second molars
Review the different surgical procedures for palatal and labial canine impactions

"Professional Growth and Accountability," Dr. Neal D. Kravitz

Bill Proffit playfully said, that "No one knows more than a second‑year orthodontic resident." He was alluding to the overconfidence of a new orthodontist who has yet to experience the real‑word tribulations of private practice. Often, I wish that I could go back in time and speak to my younger self so that I could share the valuable experiences I eventually learned through trial and error. If only I knew then what I know now.  Today, let's commit ourselves to be better!

Course Objectives:

Discuss the importance of humility with regard to developing clinical excellence
Review common clinical mistakes that we make
Learn from my experiences with so they may help during your professional journey

"The reason we struggle to keep open bite cases closed." Dr. Jose Bosio

Michelangelo (1475-1564), an Italian Renaissance polymath wrote "If you knew how much work went into it, you would not call it genius". In 2023, we professionals work hard to perfect ideal occlusions, but we still struggle to manage long term open bite malocclusions. The lecture goal is to show clinical and scientific reasons for why open bite malocclusions insist in relapsing. After the presentation, participants will hopefully know how to control variables and enhance their long-term results.

Course Objectives:

Show treatment options for open bite treatment
Present reasons for relapse;
Demonstrate means to correct and control variables leading to open bite treatment relapse.

"Interproximal Enamel Reduction – When the 'Saw' Meets the Crystal," Dr. Jose Bosio

Voltaire (1694-1778), a French enlightenment thinker, writer, historian and philosopher wrote "Common sense is not so common". In 2022, professionals may not be using common sense and might be lacking "a vision" of the future trends regarding space gaining from Interproximal enamel reduction (IPR). This lecture will focus on discussing the literature findings for enamel thickness and potential for enamel reduction and/or extractions, methods, risks and benefits for the procedure. The lecture goal is to create awareness, to inspire curiosity, and to improve knowledge on this daily orthodontic treatment tool. After the presentation, participants hopefully will develop a "new vision" thru their sight as general practitioner or specialist.

Course Objectives:

After this course, the attending doctor should be able to:

Understand the custom bracket options on the market today

Learn the clinical benefits of customized, patient-specific bracket systems

Gain a better understanding of how easy it is to incorporate a digital custom bracket workflow into your office

"Efficient Management of Impactions with the Isoglide Eruption Spring," Dr. Grant Coleman

Impactions, especially those of maxillary canines, are a common occurrence in orthodontics.  Orthodontists have historically relied on inefficient and time-consuming methods for the treatment of such impactions.  These methods usually require frequent reactivation, resulting in inconvenience and extended treatment times for patients, as well as reduced clinical efficiency and increased overhead for orthodontists.  The Isoglide Eruption Spring has been developed as an alternative method of eruption, utilizing a nickel-titanium coil spring to apply light, constant force to the impacted tooth.  Isoglide typically requires no reactivation appointments and offers a faster, more efficient method of bringing impactions into the dental arch.  Isoglide offers more convenience and shorter treatment times for patients as well as improved clinical efficiency and reduced overhead for orthodontists.

Course Objectives:

After this course, the attending doctor should be able to:

Review the biology of tooth movement, discuss the types/levels of forces that can be applied to teeth, and review what forces provide the most efficient tooth movement

Discuss the traditional methods used to treat impactions and the limitations of such methods

Introduce the Isoglide Eruption Spring and show how it differs from traditional traction methods used to treat impactions

Show how Isoglide can erupt impacted teeth more quickly, increase treatment efficiency, and improve the treatment experience for both patients and orthodontists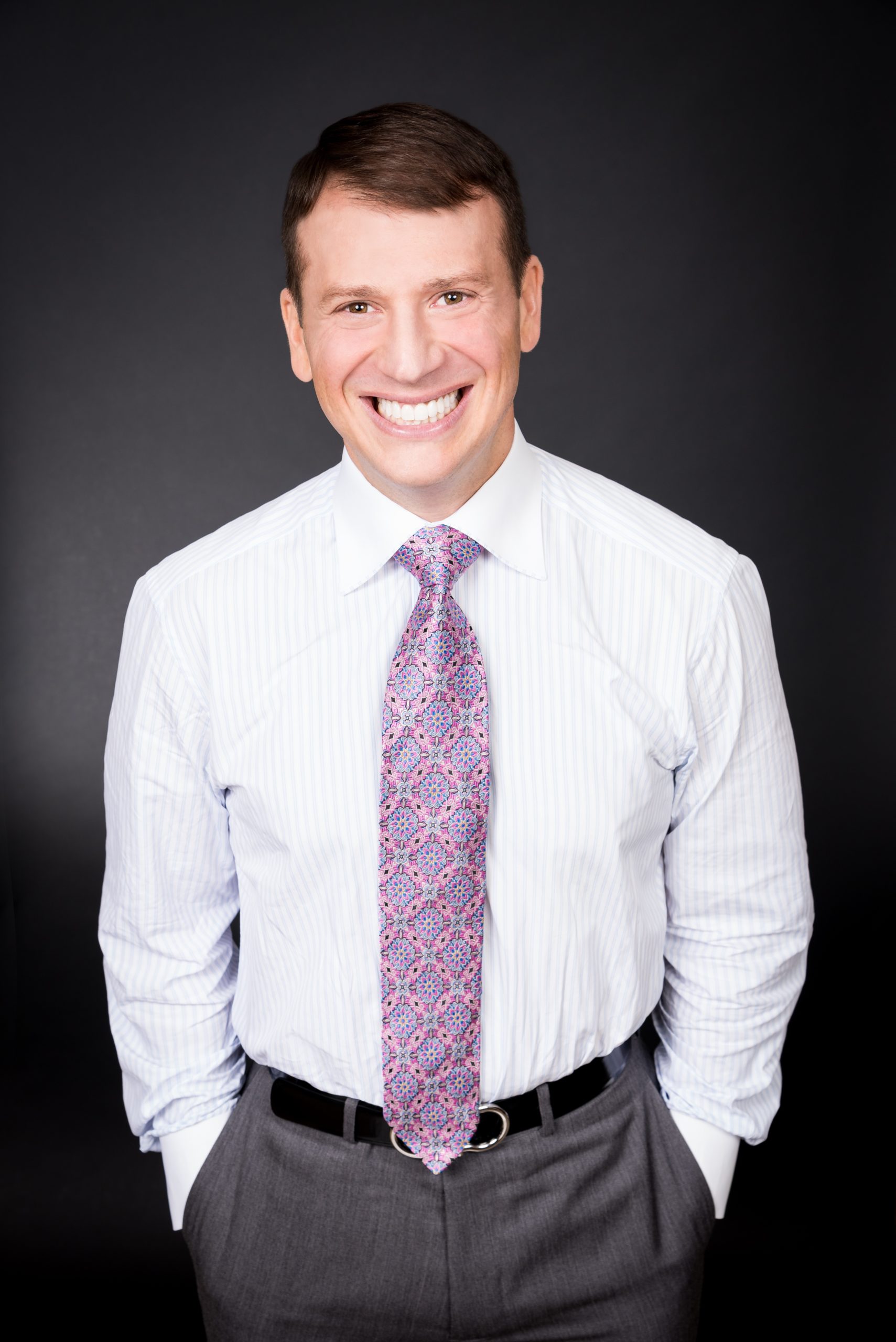 Neal D. Kravitz, DMD, MS
Dr. Kravitz is the Editor in Chief for the Journal of Clinical Orthodontics, Associate Editor for the American Journal of Orthodontics and Dentofacial Orthopedics, and Editorial Board member for The Angle Orthodontist. He is a recertified Diplomate of the American Board of Orthodontics, member of the Edward Angle Honor Society, and serves on the AAO Council for Technology (CTech) and Council for Conferences (CCon). Dr. Kravitz is a graduate of Columbia University and received his D.M.D. and the University of Pennsylvania. Dr. Kravitz lectures throughout the country and internationally on treatment planning, practice management, and ethics.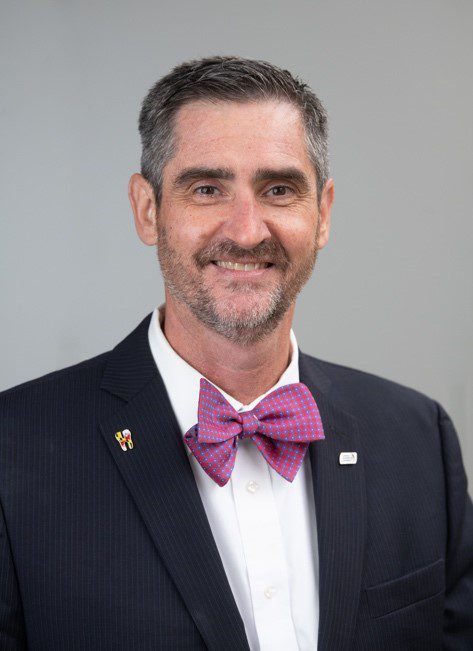 Jose A. Bosio, BDS, MS
Jose A. Bosio is certified by the American Board of Orthodontics and serves as Alumni and Friends of Orthodontics Endowed Clinical Associate Professor, Division Chief of Orthodontics and Postgraduate Program Director at the University of Maryland School of Dentistry since 2017. He received his BDS dental training in Brazil in 1987, and his certificate in TMD from Eastman Dental Center, Rochester, NY, in 1993, and his MS and certificate in orthodontics from OSU in 1996. He received the 2011 AAO Thomas M. Graber Award, and Teaching Fellowship Awards from AAO in 2008, 2009 and 2010 and from AAOF in 2011 and 2012. Dr. Bosio serves as Examiner and consultant for the American Board of Orthodontics since 2010 and as reviewer for 10 different orthodontic journals and MASO representative for the AAO Committee on Scientific Affairs (COSA). He also served as President for the Society of Orthodontic Educators (SOE) in 2018, Secretary-Treasurer for the Wisconsin Society of Orthodontists.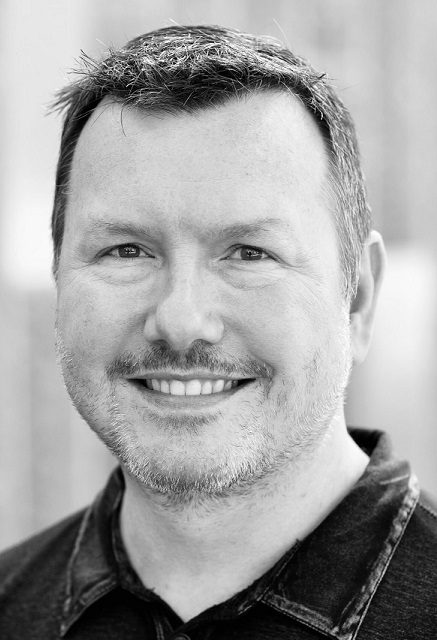 Grant Coleman, DMD, MS
Dr. Grant Coleman has been in the private practice of orthodontics since 2003. Dr. Coleman grew up in the small town of Elba, Alabama, and married his wife, Katie, in 2001. They have two sons, Thomas and James, and one daughter, Caroline. Dr. Coleman received his undergraduate education from the University of Alabama. He then received a degree from the University of Alabama School of Dentistry and completed his orthodontic residency at the Virginia Commonwealth University School of Dentistry Department of Orthodontics. In 2003 he received the Earl E. & Wilma S. Shepard Award for receiving the highest score in the nation on the American Board of Orthodontics written exam. He is a member of the American Dental Association, American Association of Orthodontists, Southern Association of Orthodontists, North Carolina Association of Orthodontists, North Carolina Dental Society, and the Charlotte Dental Society. He has been board certified by the American Board of Orthodontics since 2009. Dr. Coleman is an avid fan of the Alabama Crimson Tide. He enjoys spending time with his family, hunting, snow skiing, traveling and cooking.
Your registration includes: All-day lectures, Continental Breakfast, Lunch Buffet, & All day beverage station.
| | Early Bird Rate | Regular Rate | Onsite |
| --- | --- | --- | --- |
| | After Feb 20 | After Feb 24 | AAO Member |
| AAO Member | $320 | $345 | $345 |
| Non-AAO Member Doctor | $425 | $450 | $450 |
| Full Time Faculty Member | $255 | $280 | $280 |
| Retired MASO Member | $200 | $150 | $150 |
| MASO Resident | $150 | $150 | $150 |
| Guest/ Staff | $220 | $245 | $245 |


The Middle Atlantic Society of Orthodontists (MASO) is an ADA CERP recognized provider approved by the American Association of Orthodontists. ADA CERP is a service of the American Dental Association to assist dental professionals in identifying quality providers of continuing dental education. ADA CERP does not approve or endorse individual courses or instructors, nor does it imply acceptance of credit hours by boards of dentistry. MASO designates this activity for up to 6 hours of continuing education (CE) credits.
It is the responsibility of individual attendees to submit any necessary continuing education credit documentation to their individual states for verification. Concerns or complaints about a CE provider may be directed to the provider or to the Commission for Continuing Education Provider Recognition at ADA.org/CERP.
CE MANAGEMENT THROUGH AAO MEMBER WEBSITE – Sign in on the AAO member website at https://www2.aaoinfo.org/login/ then navigate to the CE Manager by clicking Education > Practitioners > CE Manager. Next, click 'Add a Credit' then select the 'MASO Spring CE 2023' and individually select the session(s) to add.
Your sessions will be recorded and you can print a CE certificate for the meeting at your convenience during or after the meeting. CE credits can also be added after the meeting. For assistance with the AAO CE Manager, please contact AAO at 800-424-2841 or info@aaortho.org.
MASO does not review or approve of or necessarily agree with the topics, speakers and presentations set forth in this program. As such, by virtue of your attendance at this program, you acknowledge that any and all actions taken by you based upon such topics, speakers and presentations are undertaken at your own risk, and you further agree to hold MASO harmless from any and all liability in relation to the same. MASO encourages you to make your own independent judgment as to the topics, speakers and presentations and to rely on the advice of professionals, as appropriate, in making decisions in relations thereto.