How to Protect Your Practice from Cyberattacks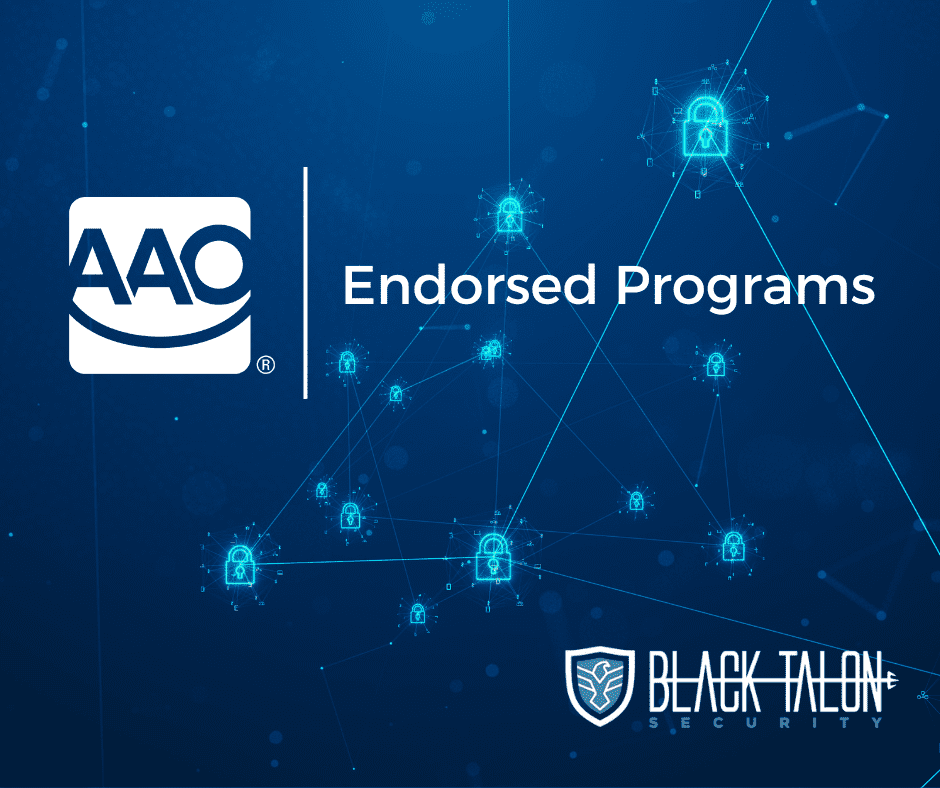 As a professional, you are often inundated with sales pitches from businesses promising the world. Properly researching companies and their offers to inform your decision can be incredibly time-consuming.
Our goal at the American Association of Orthodontists (AAO) is to protect your best interest. Our endorsed partners have been thoroughly vetted, meet our quality standards, and offer members exclusive savings.
AAO has partnered with Black Talon Security to ensure the safety of orthodontic practices' networks. Black Talon Security specializes in Dental Cybersecurity and is equipped to identify any vulnerabilities or security loopholes that hackers could potentially exploit to gain unauthorized access to sensitive patient data. Their cybersecurity services go beyond those offered by your current IT company, and the best part is that they work in collaboration with your existing provider rather than replacing them.
If you are a member of the AAO, take advantage of the endorsed partners. The AAO has done the legwork for you to ensure the company's products and services are high quality and has negotiated discounted pricing. AAO endorsed partners, such as Black Talon, can save you money and give you peace of mind. Visit https://www2.aaoinfo.org/membership/exclusive-offers/ for more information. To jump straight to Black Talon, visit https://info.blacktalonsecurity.com/aao-endorsed-cybersecurity-program