Save on 2024 Winter Conference Registration with AAO Business Credit Card
What could be better than earning more cash back than before? The AAO Business Credit Card has increased the amount of cash back you can earn on all purchases when you activate weekly and biweekly autopay. AAO memberscannowearn5.6% cash back on all AAO purchases, including their 2024 Winter Conference registration fee, when using the AAO Business credit card. The AAO member exclusive card was designed specifically for orthodontists and offers several benefits, including 5.6% cash back on AAO purchases, including AAO dues, AAO endorsed partners, AAO meeting registration and affiliate partners, 2.6% on all dental category purchases, and 1.6% on everything else. Apply today.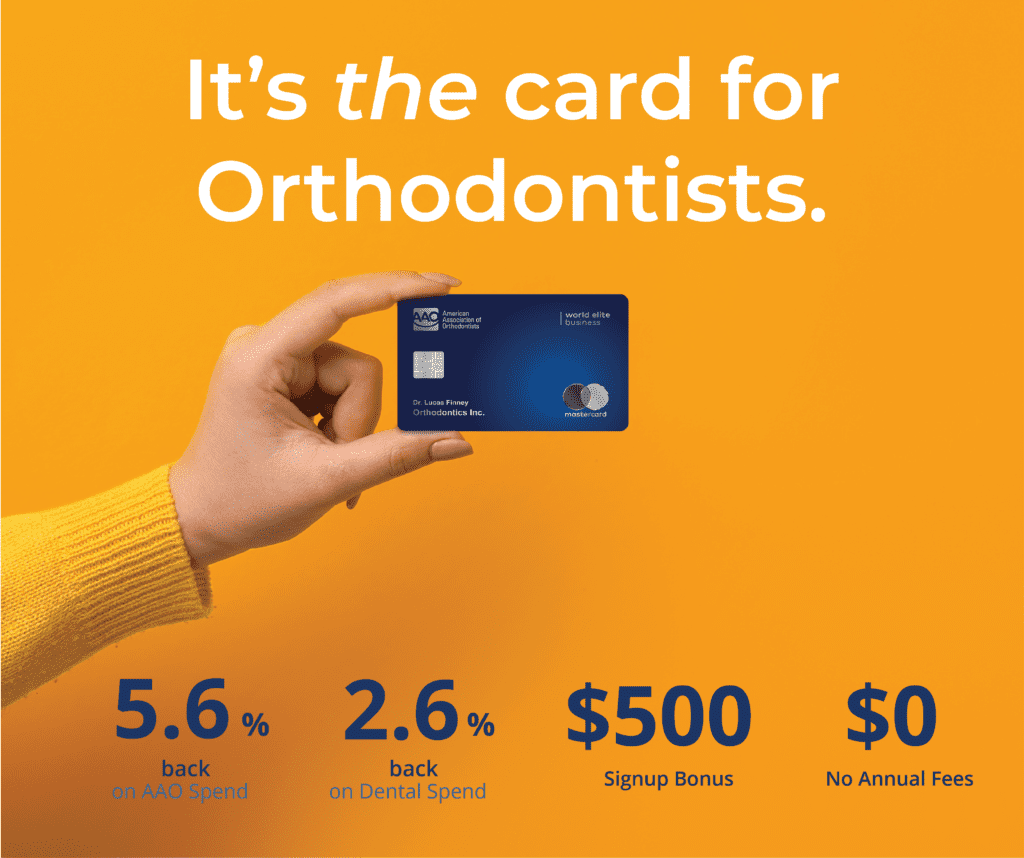 The 2024 Winter Conference will be held January 26-28 at the JW Marriott San Antonio Hill Country Resort & Spa. The meeting, Excellence in the Details: The Art of Orthodontic Finishing will take a deeper dive into successful finishing strategies and techniques for multiple treatment modalities, dentitions, and challenges.
Don't miss out on this fantastic opportunity to invest in your professional growth while saving money. Secure your spot at the 2024 Winter Conference today and use your AAO Business credit card to maximize your savings. Apply today.