Vetted and AAO-Negotiated Price Discounts Save You Time and Money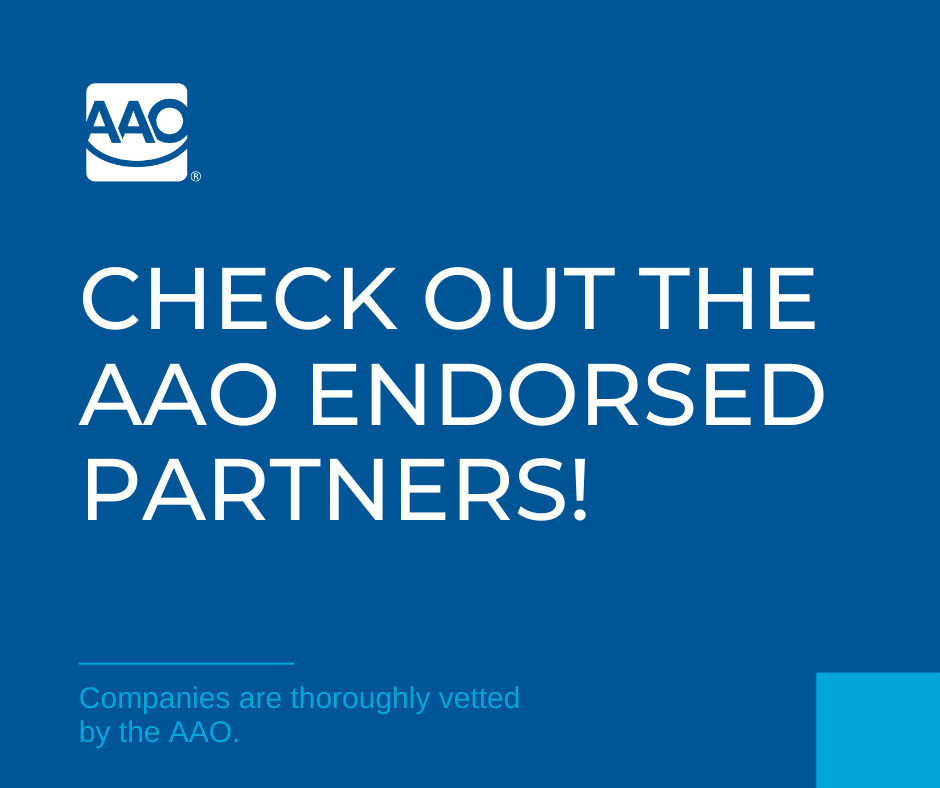 As a professional, you're always looking for ways to save time and money. That's why the American Association of Orthodontists (AAO) has endorsed a select group of partners who offer high-quality products and services at exclusive discounts to AAO members.
As a member of the AAO, you are eligible to take advantage of pre-negotiated discounts from companies who have been vetted by the AAO, also known as AAO Endorsed Partners.
In most cases, AAO pre-negotiated discounts provide the lowest price you will find from these companies. All Endorsed Partners have been thoroughly vetted considering product quality and customer service. When you buy from AAO Endorsed Partners, they provide a revenue share to the AAO that helps keep your AAO dues low.
Endorsed Partners include: Sofi Student Loan Refinancing, Trapezio Staff Training Programs, cedrHR solutions and two merchant card suppliers, OrthoPayment and Merchant Card Consulting (MCC).
Check out all endorsed partners here: https://www2.aaoinfo.org/membership/exclusive-offers/
You may be able to lower your merchant card processing fees through AAO Endorsed Partners.
OrthoPayment offers a complimentary analysis and a savings analysis plan to each AAO member, as well as a flexible rate discount dependent upon overall volume of credit and debit card business. New clients receive a 2-year rate lock and a $300 new client credit.
Merchant Cost Consulting (MCC) helps businesses reduce credit card processing fees without changing processors. MCC evaluates and negotiates lower rates for you directly with your merchant company.
To learn more about OrthoPayment, visit: orthopayment.com/aao-members/
To learn more about Merchant Cost Consulting, visit merchantcostconsulting.com/lower-credit-card-processing-fees/partner/aao/
No membership fee is needed to take advantage of special discounts from AAO Endorsed Partners. It's a benefit of AAO membership.