Join us and take the pledge to stop using plastic bags!
MASO's leadership feels strongly that it is our duty as professionals to do what we can in our practices to promote Sustainability. We have taken an environmental pledge to stop using plastic bags for one year and hope you will join us!
We will supply you with your first 50 paper bags for FREE. We will also send you resources and graphics to help promote your environmental pledge.
Go Green and say no to plastic bags!
Enter your contact information below to take the pledge and claim your 50 free paper bags! You will be sent 50 5.25×3.75×8″ paper bags directly to the address provided.
Create your own or use our graphics to promote your environmental pledge:
Use this space to elaborate on the heading you mentioned above. You have just a couple of lines to convince your audience and to prove that you will help them with all their needs. Think, summarize and post!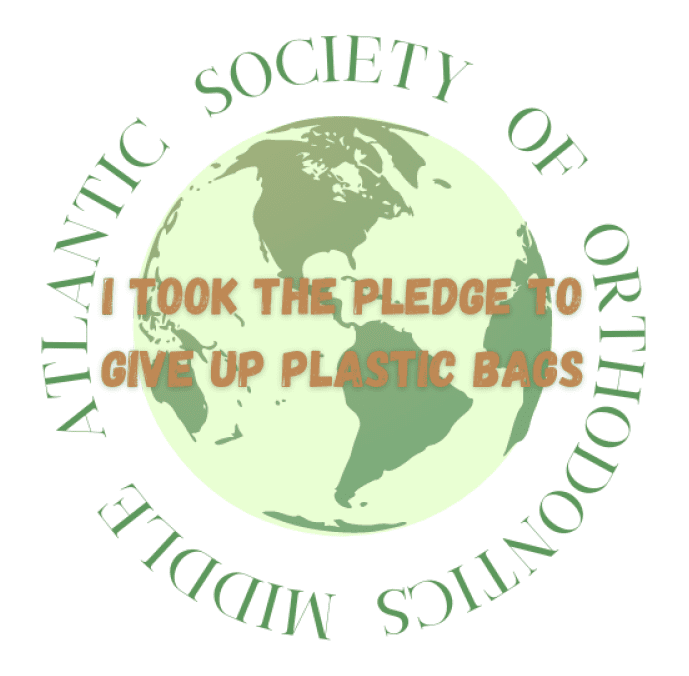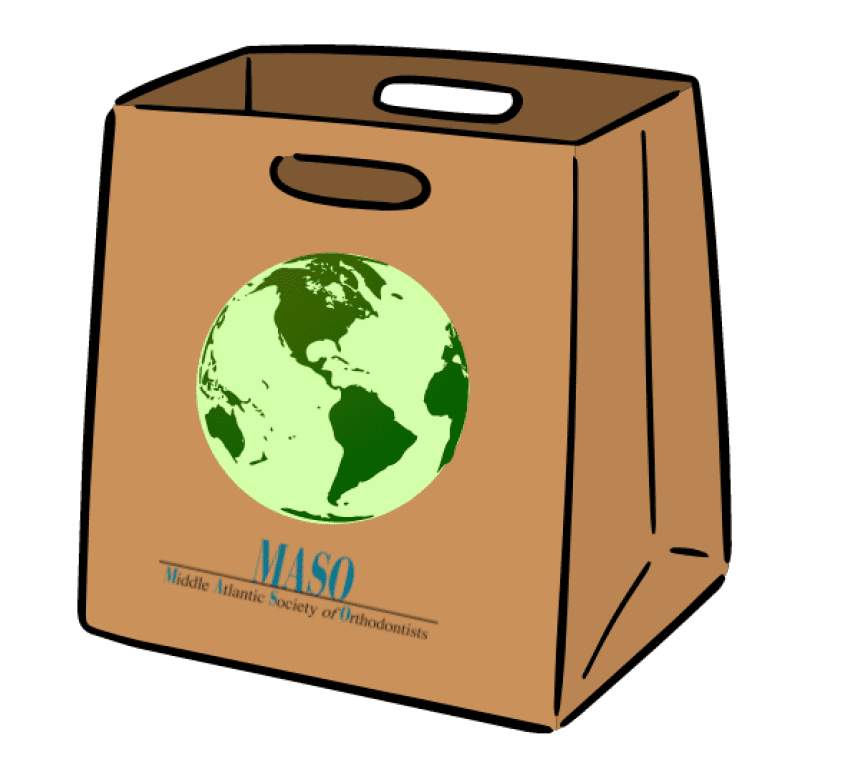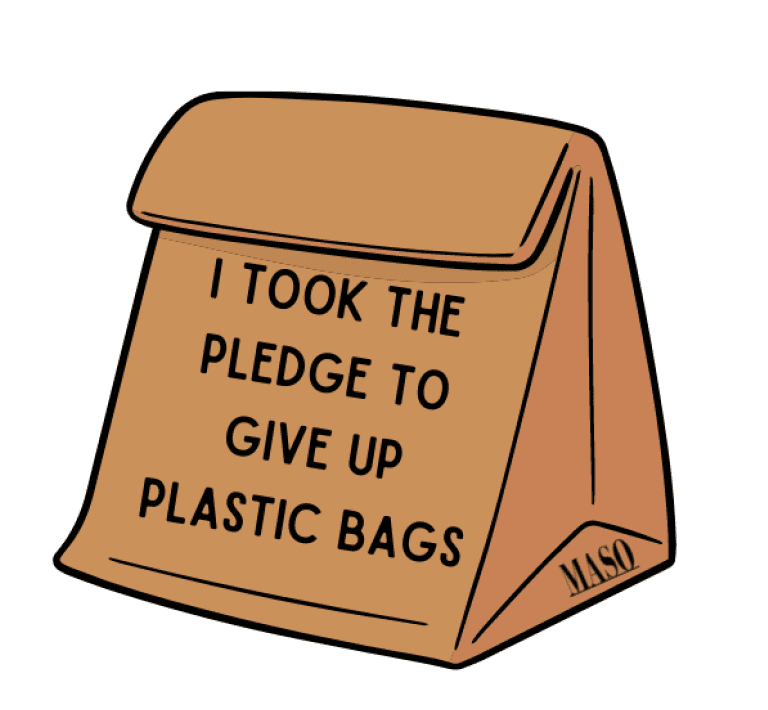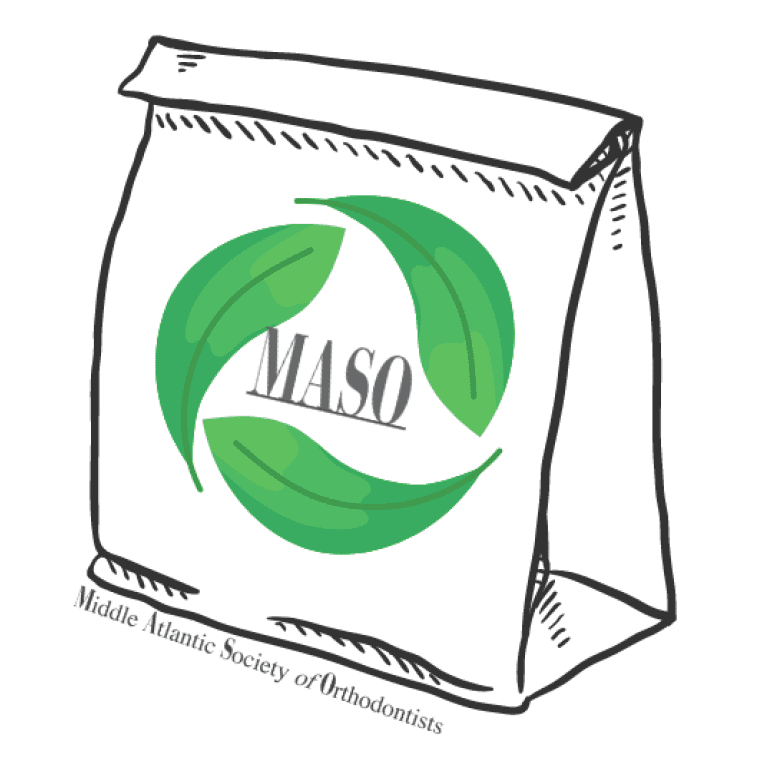 Thank you to the following Doctors/Practices who have taken the pledge to Go Green:
Anzilotti Orthodontics
Baltimore Orthodontic Group
Batastini Orthodontics
Boucher Orthodontics
Christine Chen, DMD, LLC
Clark Orthodontics
Delaware Orthodontics
Dr. Anil Ardeshna - Rutgers
Dr. Donald Liang
Dr. John Park Orthodontics
Dr. Karen McCarthy
Dr. Mark McDonough Orthodontics
Dr. Mark Mele
Dr. Monika Chan
Dr. Nancy Casey Orthodontic Associates
Dr. Padma Mukherjee
Dr. Paul Batastini
Dr. Richard Bloomstein - Rutgers
Dr. Sita Patel
Dr. Tanya Stavisky
Dr. Yvonne Kwong
EJL Dental
Emily Funk Orthodontics
Georgetown Orthodontics
Georgetown Park Orthodontics
Gersch Orthodontics
Harmony Pediatric Dentistry & Orthodontics
Heller Orthodontics
Hub City Orthodontics
Isaacson Orthodontics
Izadi Orthodontics
Jean E. Asmar, DMD, MScD.
JB Peterman Orthodontics
Jeffrey Cooper, DDS, MSD - Rutgers
Labbe Family Orthodontics
Laurel Orthodontics
McGill Orthodontics
Minahan Orthodontics
Mongiovi Orthodontics
New Hope Orthodontics
Orthodontic Wellness Center
Orthodontic Associates
Orthodontists of Maryland, PA
Orthoroks Orthodontics
Ortodoncia del Noroeste
Paisley Orthodontics
Piskai Orthodontics
PSJ Orthodontics
Reddy to Smile Orthodontics
Richard Chang, DMD
RSDM
Saini Orthodontics
Scott Orthodontics
Sheehan Orthodontics
Shin Orthodontics
Shlash Orthodontics
Smile Garden Pediatric Dentistry and Orthodontics
SMB Orthodontics
Spannhake Orthodontics
The Orthodontic Studio
Top of the Hill Orthodontics & Pediatric Dentistry
Weibel Orthodontics
Westfield Braces
Thank you for your help in protecting the environment and promoting Sustainability.