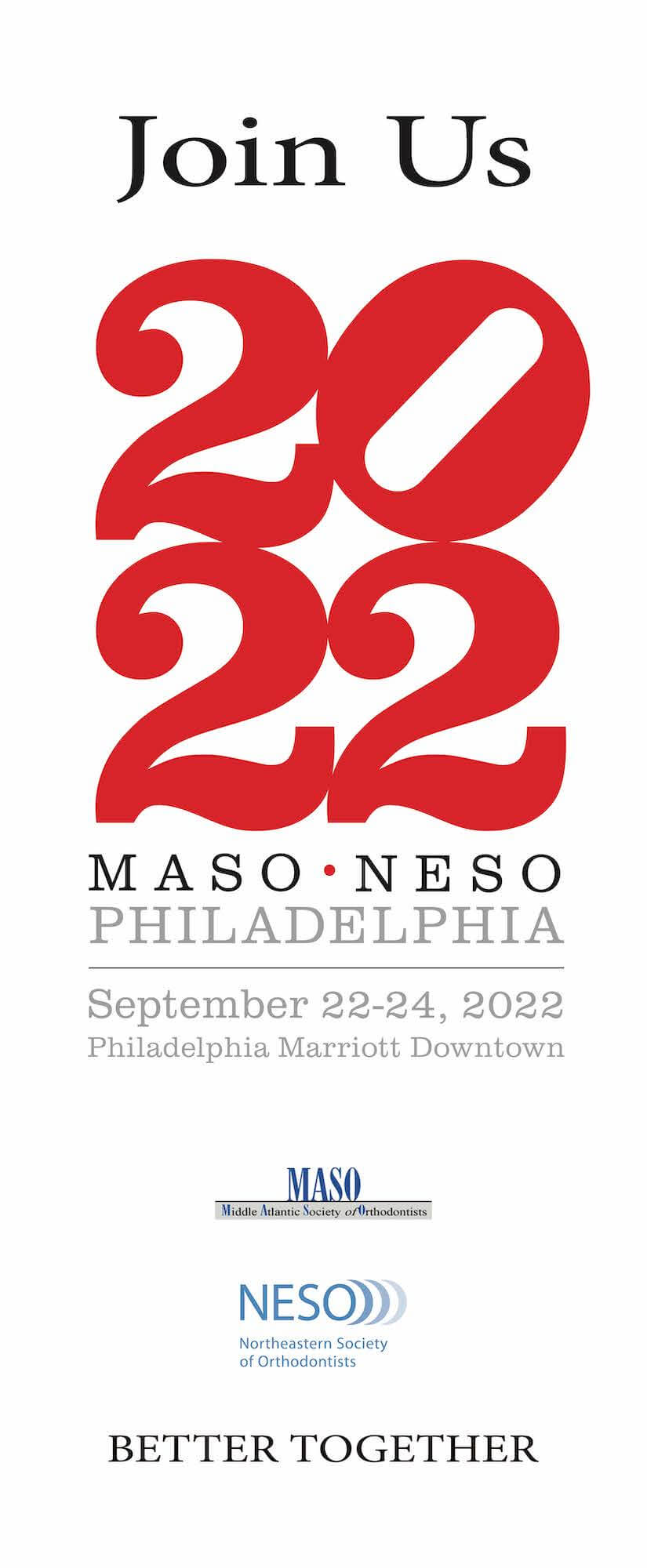 The Northeastern Society of Orthodontists (NESO) is a not-for-profit corporation, recognized as a constituent of the American Association of Orthodontists (AAO). NESO serves orthodontists in the states of Maine, New Hampshire, Vermont, Massachusetts, Rhode Island, Connecticut, New York and the Canadian provinces of Quebec, New Brunswick, Prince Edward Island, Nova Scotia and Newfoundland.
Founded in 1952, the MASO has approximately 1,200 members in all categories and is a regional (constituent) association of the American Association of Orthodontists.
Included in its geographic area are the states of Delaware, District of Columbia, Maryland, New Jersey, Pennsylvania (east of the Alleghenies), Puerto Rico, U.S. Virgin Islands.
MASO holds its Annual Session in the fall each year in a location selected by the President and planning committee.