Earn a Certificate from Wharton & Become a Better Business Owner in Just 8 Weeks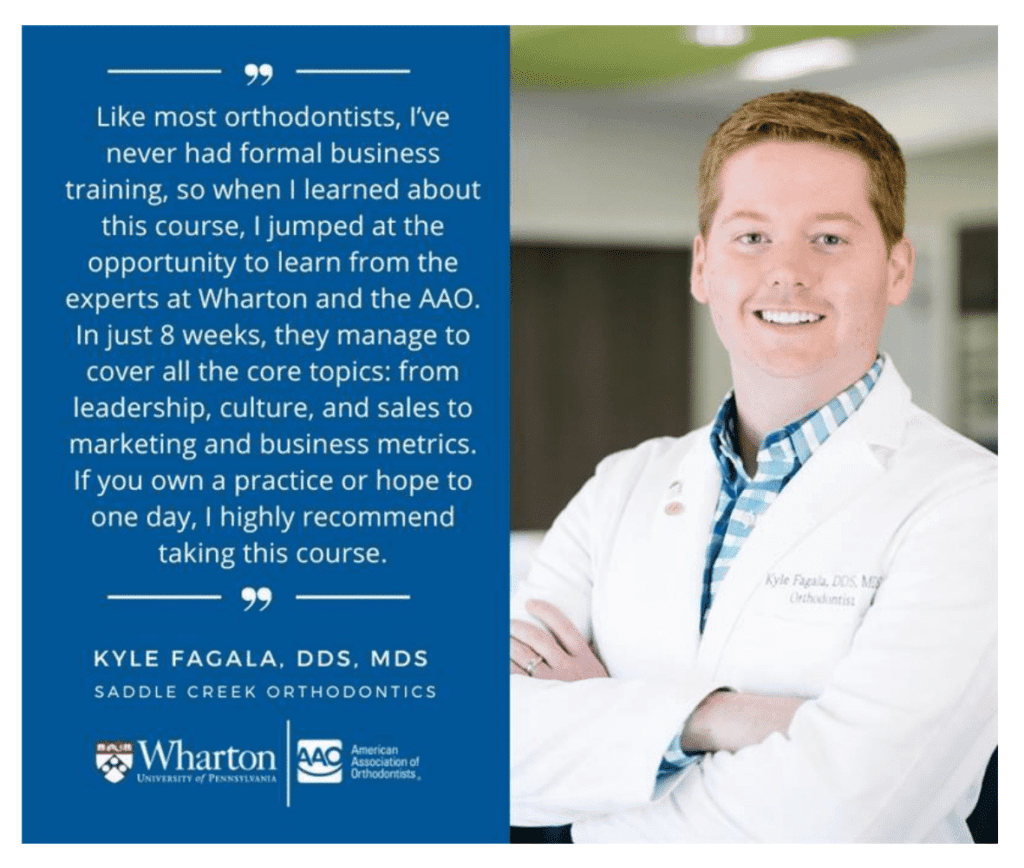 Recognizing the importance of well-rounded business and leadership acumen in running a successful orthodontic practice, the AAO has partnered with the Wharton School of the University of Pennsylvania to develop the Mastering the Business of Orthodontics program. The program is taught by world-class Wharton professors and applied to orthodontics by a diverse group of orthodontic experts, including private practice owners, consultants, educators, and AAO leaders who will coach you during the program and beyond.
Listen to Dr. Anil Idiculla, AAO Instructor, and Dr. Rene Doyle, MBO Alumni, share the impact of the MBO program: www2.aaoinfo.org/want-to-know-more/
The program covers 8 essential and up-to-date topic areas, including building an intentional culture, leadership, people management, financial management, and marketing, taught by Wharton's world-class professors and AAO instructors who are all orthodontic industry experts. The program is exclusive to AAO members and their office managers. The program is entirely online with new content released each Wednesday that you can complete at your convenience. Plus, AAO Business Coaches will support you throughout the course and will lead online peer-to-peer discussions about the content and how to implement it.
The Wharton-AAO MBO program gives you a 30-day grace period after the 8 weeks to finish up any modules and earn your certificate and CE. Participants can download slides and have access to videos for a year after the course. The last cohort of 2023 begins September 13 and runs through October 31, 2023. Register here.